March 2020 Update
In February half term we were lucky enough to have author Helen Evans read her book The Oaker's Tale — a lovely experience for both children and adult attendees. This was followed by some of her 'acorn' cookies, as well as some other delicious cakes. Finally we finished the event with a craft project of making and decorating paper birds, which we then hung from apple tree branches. If you get a chance, pop into the library to see some of the birds that decided to stay at the library! Thank you Helen for an enjoyable afternoon — we look forward to your next book!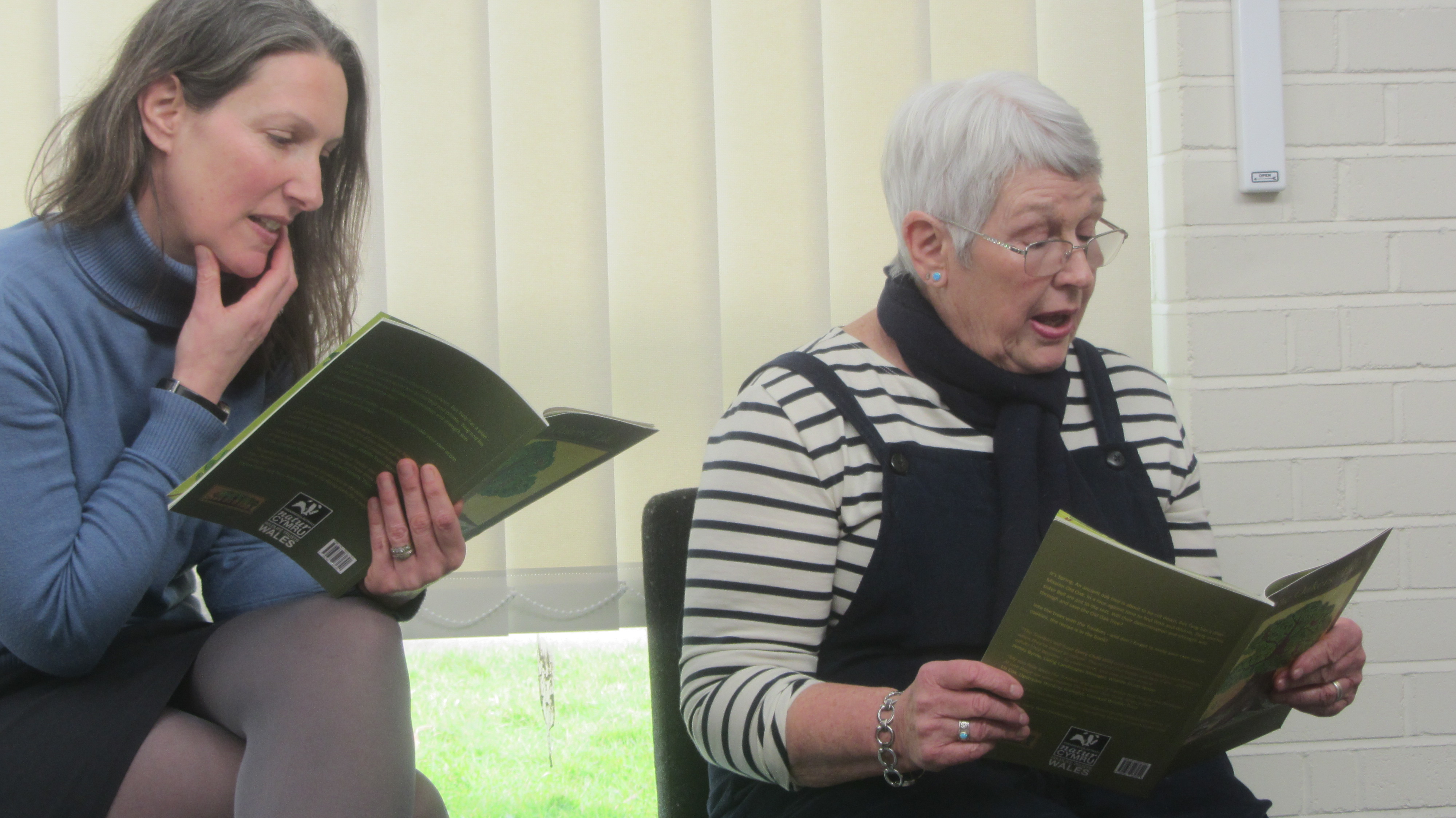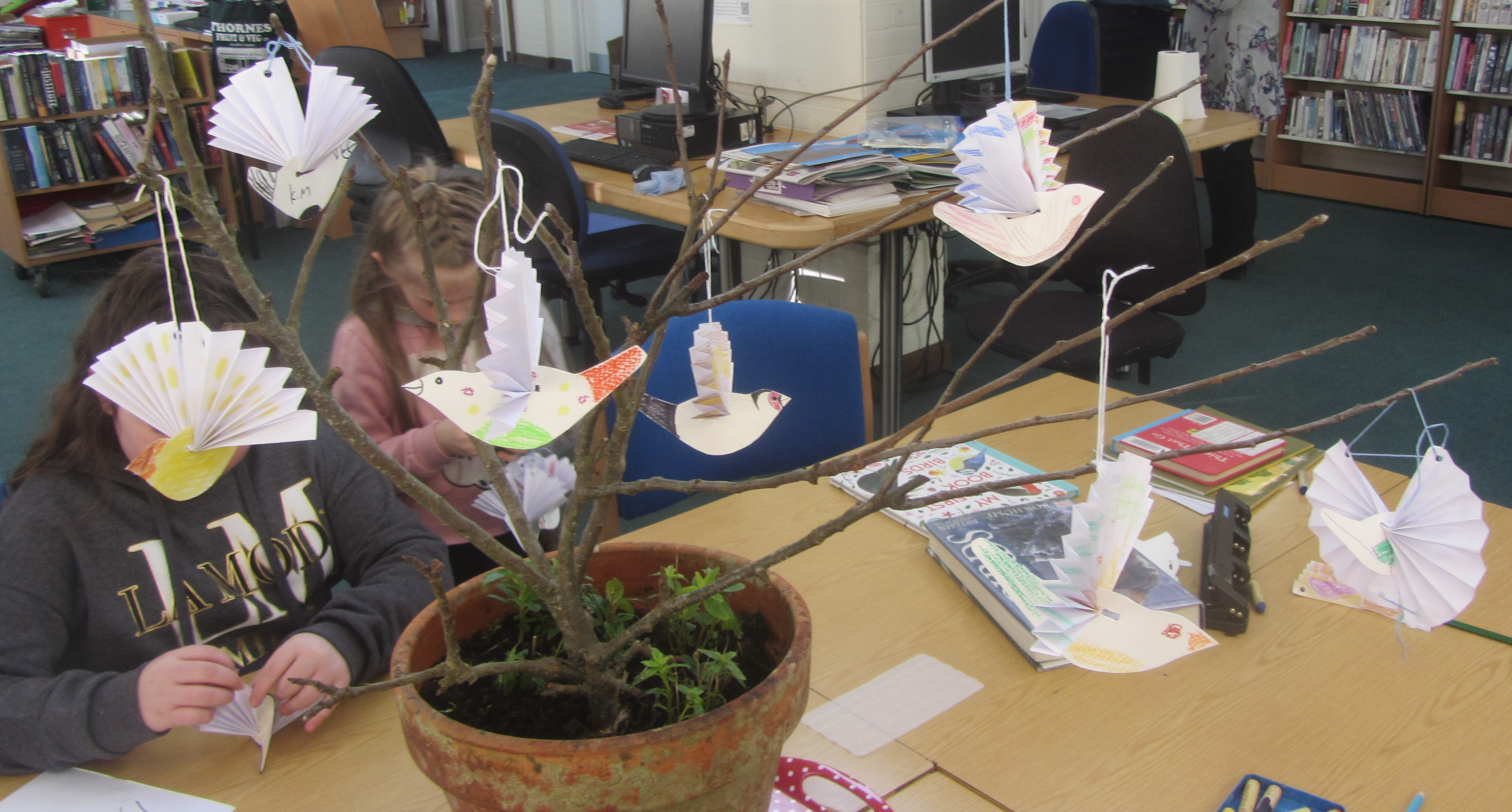 Our next event is a talk on Thursday, the 12th of March, by Carolyn Kennet entitled "Millenia of Dark Skies — a history of astronomy in West Cornwall". We'll be starting serving refreshments from 7pm for a 7:30pm start. See you there!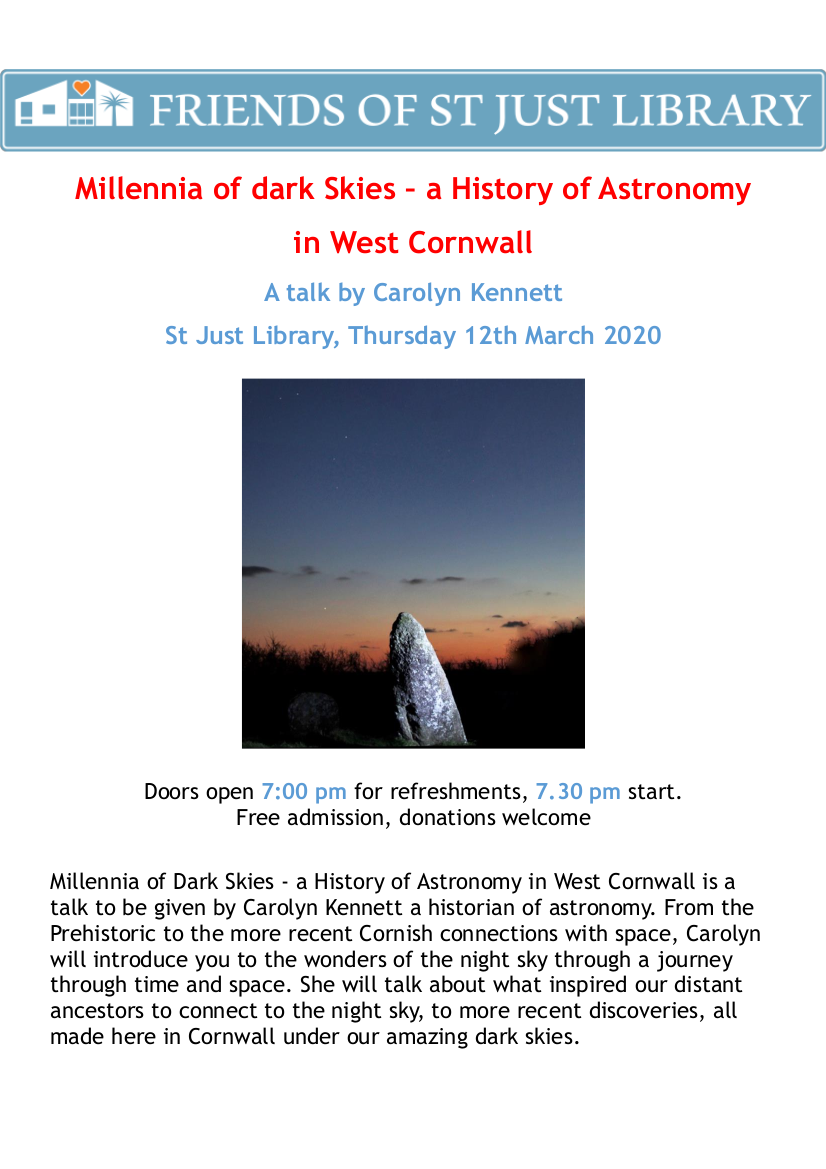 Previous News Updates
We've been posting updates since we started the website in November 2016. You can read our previous news updates here.