April Update
On Thursday 21st March, a crowded library heard Professor Michelle Brown give an illustrated talk on the history of the local area, covering the period from pre-history to medieval times. She packed a great deal of fascinating information into her talk, and we all learnt a lot about both familiar and less familiar local landmarks. We were delighted with the turnout, and raised about £185 for our funds.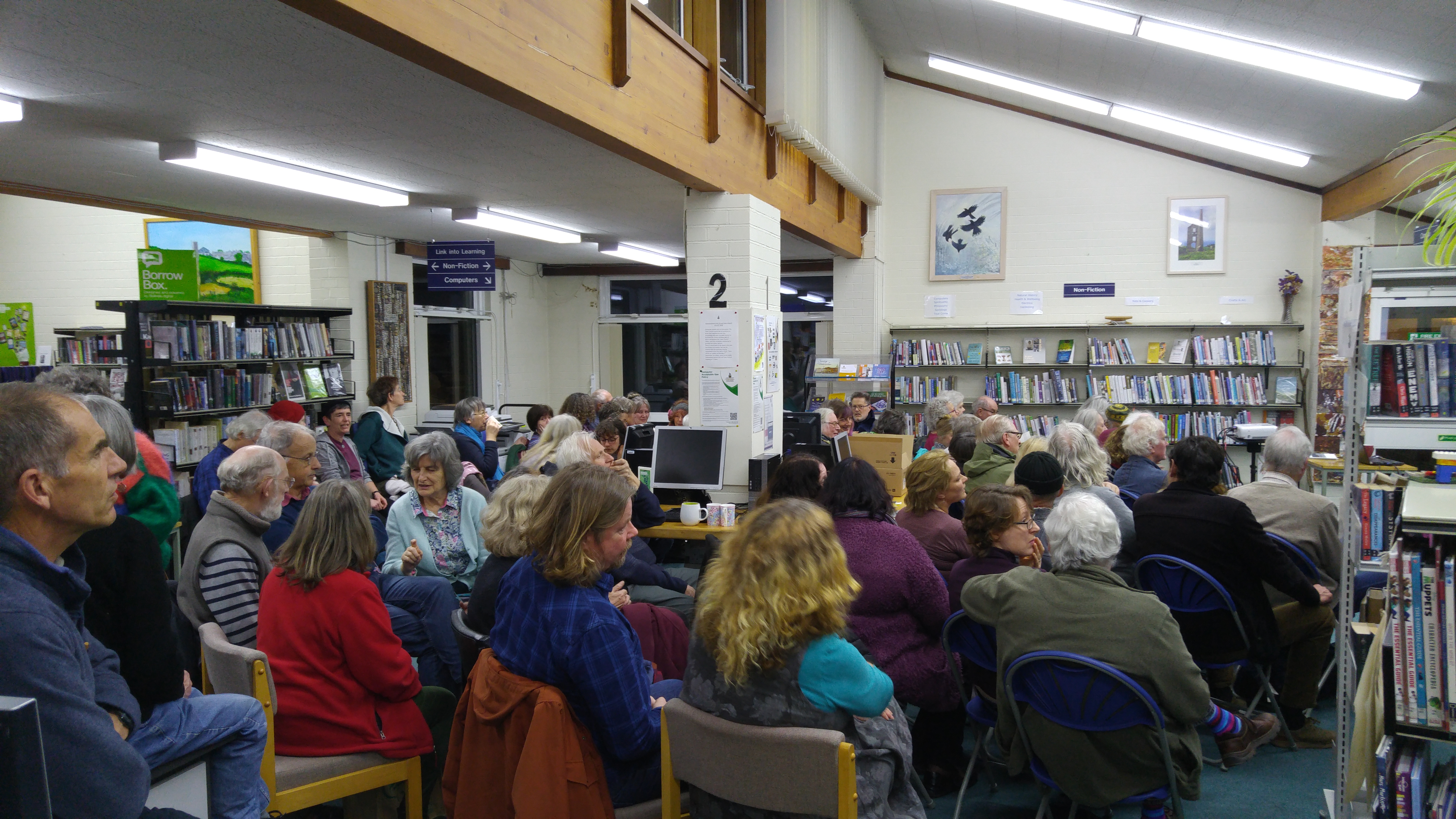 There was another big audience for the launch of the paperback of Patrick Gale's latest novel, "Take Nothing With You" on 4th April. Patrick talked about his work on the book, read extracts and answered questions from the audience. Patrick is one of the patrons of our library charity, and we value his support.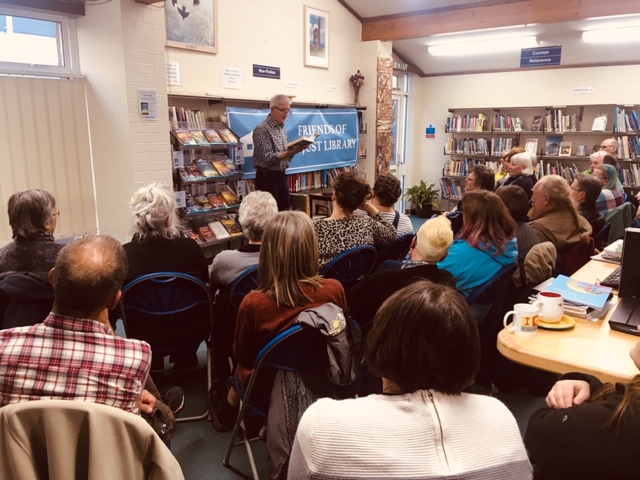 We are pleased to be able to support the spring festival at St Just Miner's Chapel, which is on until 22nd April. Do go and see the Friends of St Just Library display, along with all the other displays by local organisations. Open every day 1pm - 5pm.
Our next event is a poetry evening on 16th May: